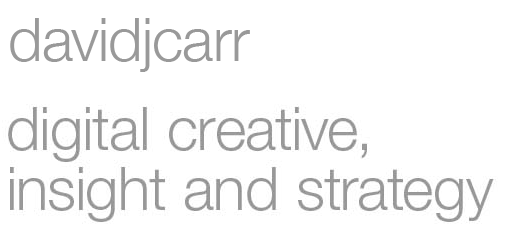 Hello, since March 2014 I've been a Strategy Director for DigitasLBi working in the Digital Innovation Group.
Previously I was Planning Director and Head of UX at JWT London.
Even further back I occupied the roles of Digital Strategy Director, Head of Interactive and Digital CD at Chemistry (now Publicis Chemistry), and even further, further back I was Senior Art Director at Publicis and a designer, coder and 3D modeller for other companies.
I'd love to be able to share my work with you but some of it is still private, so for a biog, collection of more up-to-date work, thoughts and digital strategy whitepapers you can visit my Blog. Alternatively you can find me around the web talking about anything from 3D Printed Pills, Evernote and productivity software, Apple TV, can brands do culture, Christmas Ads or Google Glass.
You can also contact me via Twitter or LinkedIn for a link to my portfolio.

Account Planning Group Gold ("Who needs another f***ing Pollen Count?")
APG Google Planning Innovator of the Year
Listerine Mouth vs Life – Revolution Awards Nomination for Best use of Video
MCAC "Rhian Touches herself" viral – Front page of Buzzfeed and on RudeTube
Listerine "What You Put Your Mouth Through" Integrated 2011 Gramia
FWA Listerine YouTube Channel 2011
Eyeblaster Campaign of the Month March 09 – Orange Music Webcam
Emirates Miles Better Best Online Advertising at Travel Awards
DMA 2008 Gold, Silver & Bronze for TfL iTunes
Emirates Miles Better Eyeblaster Campaign of the Month – Oct 08
Army Fit included in "Advertising Next"
Campaign Big Awards 2008 – Nomination for ArmyJobs/One Army
ISP 2008 – Two Golds and a Silver for Tfl iTunes
FAB 2008 for Cadbury Minirolls
Precision Marketing Awards 2008 - Best Integrated & highly commended for TfL iTunes campaign. 2 Golds and a highly commended for ArmyJobs.
DMA 2007 Gold for ArmyJobs and a Commendation at Creative Circle 2008
2 Campaign Digital 2007 Awards for ArmyJobs and ArmyJobs DAL.
2007 BIMA awards for Best Website and Integrated for ArmyJobs. Marketing Week Effectiveness Awards Nomination for Armyfit.
Berthold's Grotesk Akzident selected for Shots New Directors Reel 2007
2007 NMA Effectiveness Award for Armyfit.mod.uk. Nominated for Reality iTV.
Connect Awards 2007 nominations for Armyfit, ArmyJobs and McArthurGlen.
ISP nomination for McArthurGlen Virtual Pass the Parcel.
Winner Best Online Advertising campaign and highly commended for the Creative Award at 2006 Revolution Awards. 3 other Revolution Award nominations for the Officer Qualities Campaign (Army/COI).
Creative Circle Silver for Multimedia for Officer Qualities Campaign.
2 Meribel Advertising Festival Cristal Awards in Online and Service (non-financial) for Officer Qualities Campaign.
Direct Marketing Smart Award Gold for Infantry Reality iTV - Best work in e-marketing. Nominations for Army on Everest and Officer Qualities.
Revolution Award 2007 for Infantry Reality iTV and nominations for Army on Everest in Integrated.
2006 BIMA nomination for best Online Advertising for Officer Qualities.
Nomination Best iTV at Campaign Digital Awards 2006 – Infantry Reality iTV.
Publicis Lion Award for work as Lead Creative and Pitch presenter on successful Army/COI interactive creative consolidation pitch.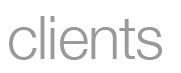 DIG/AstraZeneca
GSK
Zurich Retirement & Protection
Benadryl/J&J
Clean & Clear/J&J
HSBC
KitKat
Imodium/J&J
Shell Corporate
Shell Motorsport
Caring Everyday/J&J
Listerine/J&J
Calpol/J&J
Benadryl/J&J
Imodium/J&J
Sunsilk/Unilever
Keratinology/Unilever
Shell Lubricants, Retail, Corporate & Recruitment
HSBC
Diesel Black Gold
Rimmel
Bayer
Orange
Baileys
Diageo Reserve Brands
Aviva/RAC
Dove
TfL
Tesco Telecoms (Phoneshop & Tesco Mobile)
Experian
Design Council
Cadbury Mini-rolls
Army/COI
Post Office
Zurich
Renault
HP
Cadbury Creme Egg
Sauza Tequila
Canadian Club
Powergen
Garnier
Kelloggs
Rough Trade Records
Unilever
Shell
Boots

If you've reached this far then thank you very much, and I hope we can have a chat soon.
Thanks, David (@djc1805)